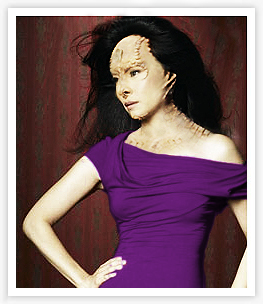 Players make a game and, characters make a plot. This section features all our characters as well as a section with some links to more information on Cardassians in particular.
Character template: Download it here.

(While we build our database, some of these characters lead to external links. As these characters are taken or, as the admin gets to them, these will become internal links. With external links, please disregard the history after 2375 as it is not applicable to our game.)
Available
Edit
All available characters are featured here, however we have some that we're looking for specifically. Please be sure to read the information we have provided if you are interested!

The profiles listed here are taken. You can see a complete list of characters at the bottom of this page.
Cardassian

Traditionalist/

Directorate

Cardassian

Traditionalist/ Directorate

(Violent)

Cardassian

Modernist/

Reunion Project

Oralian Way

United Federation

of

Planets
Character Building Tips and Resources
Edit
Sometimes it is easy to get stuck when making a character. Each bullet has a link in it and goes to a page that may prove helpful when you're trying to select a canon character or figure up a Cardassian-esque name for your original. The links are also pretty informative about Cardassians in general. Any references after the Dominion War should be disregarded.
Cardassians in General
Edit
Specific Characters
Edit
This is a list of Cardassian characters from memory-alpha.

This is also a list from the same place, but the characters are unnamed and have images provided.
Character List
Edit
Trending pages
All items (17)